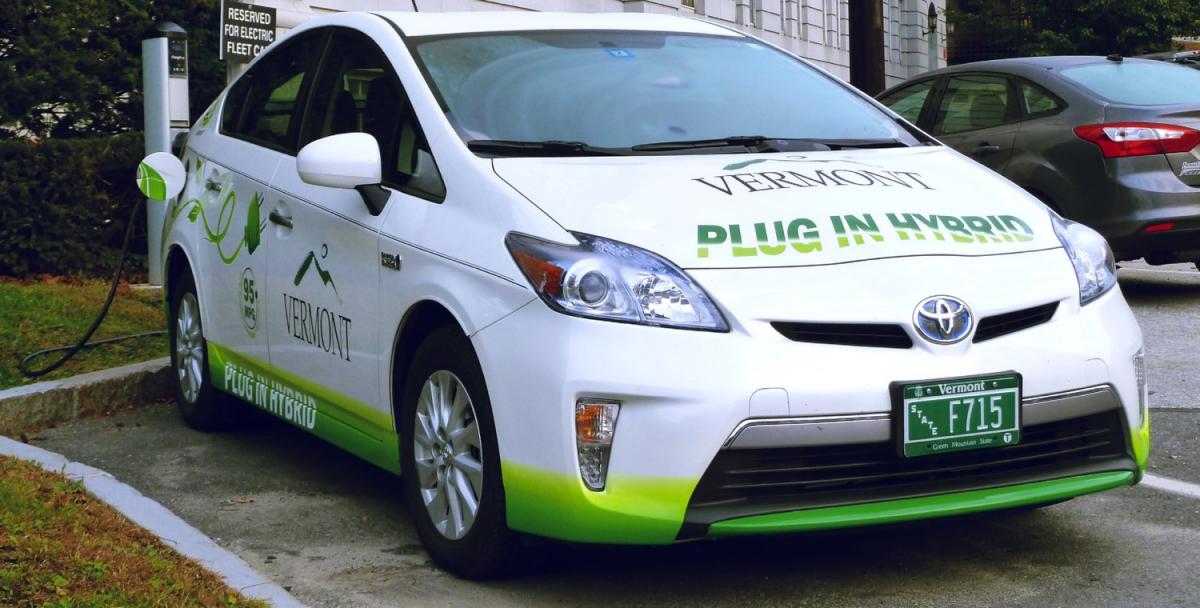 Overview
Approximately $1.7 million in grants are available to expand Vermont's network of electric vehicle charging stations (also called Electric Vehicle Supply Equipment, or EVSE). Grant proceeds result from settlements to partially resolve Volkswagen's violations of the Clean Air Act.  Funds are available until they are fully invested and may be disbursed until October 2027. The availability of this funding is contingent upon the Trustee's approval of funding requests made by the Agency of Natural Resources and the subsequent transfer of funds.  For more information visit the VW Environmental Mitigation Funds web page.  
Applying for a Grant
At this time there are no grants available, but check back to our website for the most up to date information.
2019 EVSE Grant Program Description and Application  
Eligible Grantees
Governments (Federal, State, municipal, public education institutions, public utilities, and other public entities), businesses, non-profits, homeowner associations, electric utilities and EVSE equipment providers are eligible for grant funding.  Grantees will be reimbursed for eligible project costs upon the successful completion and documentation of the project.
Eligible Activities
Funding may be used for the purchase of Level 2 or direct current fast-charge (DCFC) equipment for light-duty vehicles.  Funding may also support auxiliary costs, including: permitting, design, power connection, striping, on-site signage, warranty, software, internet connection, protective devices, and eligible installation costs.
Funds may not be used to purchase or rent real-estate or pay for other capital costs (such as: construction of buildings, parking facilities, etc.), electricity costs, general operation and maintenance, or administrative costs incurred by the applicant.
Siting and Location Criteria
Grant-eligible sites include qualified locations witnin state-designated areas (downtowns, village centers, new town centers, growth centers, neighborhood development or planning area), highway corridors, public park and rides, public transit hubs, major tourist attractions, colleges, universities, hospitals, workplaces and multi-unit housing.  Detailed eligibility criteria is available in the program guidelines and application.
Match Requirements
The grantee's financial match requirements are determined by land ownership and public accessibility of the EVSE.
​For more information about the EVSE grant program please contact Gary Holloway, Downtown Program Coordinator at gary.holloway@vermont.gov or 802-828-3220.
EVSE-friendly Development Regulations for Municipalities
To support the EVSE Grant Program, meeting-ready guidance is available for planners and planning commissioners to help prepare and update local regulations that welcome electric vehicle charging stations.   The guidance provides an overview of the latest EV trends in Vermont and offers tips to update use, parking, sign, performance, and procedural standards that easily accommodate this new technology in local bylaws.