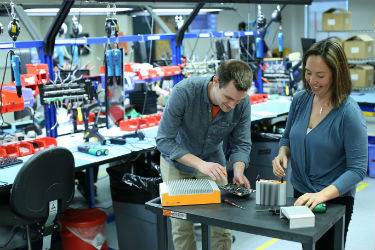 The State of Vermont offers an economic incentive for business recruitment, growth and expansion. The Vermont Employment Growth Incentive (VEGI) program provides cash payments to businesses that have been authorized to earn the incentive and who then meet performance requirements. The value of each payment is based on the revenue return generated to the State by prospective qualifying jobs, payroll creation, and capital investments.
The VEGI program provides incentives from the State of Vermont to encourage prospective economic activity in Vermont that is beyond a business's organic growth—growth that would not occur, would not occur in Vermont, or would occur in a significantly less desirable manner without the incentive. The economic activity can be generated by a Vermont company, a Vermont division adding new qualifying employees, a company that is considering Vermont as a new location, or a start-up business. Once authorized, the incentives are earned and installments paid if performance requirements are met and maintained.
Authorization for the incentives occurs through application to the Vermont Economic Progress Council, who must determine if the company and project meet approval requirements. If a company is authorized, the total amount of incentive available is determined by an economic model that calculates the revenue benefits and costs to the State, based on performance projections for the five years following approval.