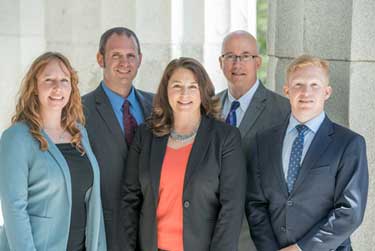 Captive insurance refers to a subsidiary corporation established to provide insurance to the parent company and its affiliates. A captive insurance company represents an option for many organizations, from large corporations to nonprofits, that want to take financial control and manage risks by underwriting their own insurance rather than paying premiums to third party insurers.
For nearly 40 years, Vermont has been a global leader in captive insurance. Vermont is first, worldwide, in gross written premium and assets under management, and ranks third in the number of active captive insurance companies. Vermont's captive insurance industry serves 48 of the Fortune 100 corporations and 18 of the Dow 30. Vermont is also a five-time winner of Captive Review's top US Domicile honor.
In Vermont, the focus is on the balance of firm and fair regulation, proportional to the risk assumed by the captive  Since 1981, successive governors and legislatures have worked hard to keep current with the changing needs of this dynamic industry.  Vermont's experienced regulatory staff is knowledgeable and ready to handle all inquiries, and is prepared to make your captive insurance experience both valuable and efficient. 
Vermont's infrastructure of brokers, managers and accountants offer all of the management expertise that companies are looking for when considering captive insurance.  Vermont's captive infrastructure is sophisticated and diverse, with 21 approved captive management firms.  The state's infrastructure is further complemented by the largest captive insurance trade association in the world, the Vermont Captive Insurance Association (VCIA).
As a leader in the Captive Insurance Industry, Vermont is fortunate to have unparalleled government support, providing resources for ongoing formation and the future needs of captive operations.  There are no surprises or slowdowns, because companies are dealing with the most experienced captive jurisdiction.
Find out what 48 of the Fortune 100 have already learned—that Vermont is the gold standard in captive insurance.