Notice: NBRC Announces 2021 Regional Forest Economy Partnership Grant Round Learn more.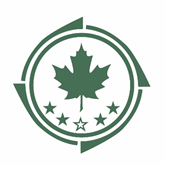 The Northern Border Regional Commission (NBRC) is a Federal-State partnership that invests in community and economic development projects in economically distressed counties across Maine, New Hampshire, Vermont, and New York. In Vermont, all 14 counties are included in the NBRC eligible service territory.
Municipalities, public and not-for-profit entities are eligible applicants. Applications for grant funding can focus on economic development projects in any of the following areas: 
•    Transportation infrastructure
•    Critical infrastructure / Construction
•    Telecommunications infrastructure (Broadband)
•    Workforce, businesses, entrepreneurial and technology development 
•    Resources and open space conservation, tourism and recreation
•    Renewable and alternative energy
---
Important dates for the 2021 Economic Infrastructure Development Program:
The 2021 Application Manual and overview document can be viewed here: https://www.nbrc.gov/content/EID
2021 SEID Program Overview Powerpoint
Letters of Interest: Due 3/26/21 by 5:00 p.m. EST
LDD Waiver Request** By April 2nd
Significant Benefit Waiver Request*** By April 2nd
Application portal open: 4/15/21
Waiver requests for previously Awarded Recipients - By 5/1/21
Applications Due: 5/14 by 5:00 p.m. EST
Notification of awards & notice to unsuccessful applicants - By 8/31
NBRC grant agreement preparation & distribution: September 2021
LDD and grant recipient training: October/November 2021
---
NBRC – Economic and Infrastructure Development (EID) – 2020 Awardees:
Randolph Area Community Development Corporation – $475,000:  For infrastructure development including roads, utilities, water/sewer, sidewalks, and lighting.
East Calais Community Trust – $105,000:  To reopen the shuttered East Calais General Store on Route 14 as an essential community resource for locals and travelers alike.
Food Connects (Brattleboro) – $184,250:  For state-wide infrastructure essential to food security and to increase capacity of 80 farms and food producers to reach new markets within and outside of Vermont.
Vermont Foodbank (Barre) – $250,000:  To support the renovation of the Barre facility, which serves Vermont's food insecure population.
Catamount Arts (St. Johnsbury) – $250,000:  For place-based creative programming/events that will leverage unique community assets to respond to economic impacts of COVID-19 in the NEK.
Fairbanks Museum (St. Johnsbury) – $350,000:  To construct Vermont's first demonstration mass timber building and use the project for workforce training and the Science Annex.
Town of South Hero – $110,000:  To install 1,500 feet of village center water main along Route 2 from Hill Rd to Carter Lane.
Richford Grocery (NOTCH) – $175,000:  To complete acquisition of a grocery store for ownership and operation as the State's first non-profit social grocery. 
Vermont Council on Rural Development – $286,000:  To build long-term recovery and economic resiliency projects in Vermont communities, share recovery best practices and connect projects with state, federal and public/private COVID-19 recovery assistance.
Vermont Housing and Conservation Board – $256,907:  The Vermont Farm and Forest Viability Program will provide 90 working lands businesses with coaching to help them recover from COVID-19 disruptions.
Vermont Sustainable Jobs Fund – $210,000:  To increase forest-based economic activity across the State of Vermont.
Town of Fletcher – $439,443:  To build a fiber-to-the-home telecom network to the 34 miles of residences and businesses that do not currently have access to broadband.
City of Rutland – $350,000:  Acquisition of the athletic facility (20.4 acres of the 116-acre former College of St. Joseph campus) for use as a recreational/community facility for Rutland County.
Town of Montgomery – $507,107:  For a new centralized wastewater project serving the Village Center. 
Town of Highgate – $482,053:  To create a 6,300 foot extension of water and sewer infrastructure from the entrance of MVU High School along US Route 78 to Airport Road.
Vermont's NBRC – Economic and Infrastructure Development 2020 announcement available here: https://accd.vermont.gov/press-releases/leahy-sanders-welch-and-scott-an...
---
NBRC – Regional Forest Economy Partnership (RFEP) NBRC – 2020 Awardees:
Vermont Department of Public Service - $1,000,000 (VT): Model funding program for community-driven broadband expansion to expand broadband across the State of VT.

Northern Forest Center - $1,000,000 (ME, NH, NY, VT): Launch and capitalize Phase One of the four-state Northern Forest Fund to address the availability of quality workforce housing in four communities, one in each state of the NBRC territory.

Town of Madison - $1,000,000 (ME): Infrastructure improvements at the former UPM Paper Mill to create a state-of-the-art Forest Products Hub.

Northern Vermont University - $986,252 (NH & VT): Establish the NVU Forestry Accelerator & Workforce Development program to address the economic shift produced by the chronic and consistent decline of the forest products industry across the tri-county region of the Northeast Kingdom of Vermont, and Coös County, New Hampshire.

Town of Hardwick - $1,000,000 (VT): These funds will support the Hardwick Yellow Barn Business Accelerator. The project consists of the adaptive reuse of historic property to create a business accelerator that will lead to significant job growth and market expansion in the farm and food-based sector.
NBRC – Regional Forest Economy Partnership - 2020 announcement available here: https://www.nbrc.gov/uploads/Regional%20Forest%20Economy%20Partnership%20-%20January%202021.pdf
Governor Scott is represented on the Commission by his chosen Alternate, Tayt Brooks, Deputy Secretary of the Vermont Agency of Commerce & Community Development.