Notice: NBRC Announces 2021 Regional Forest Economy Partnership Grant Round learn more.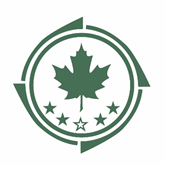 The Northern Border Regional Commission (NBRC) is a Federal-State partnership that invests in community and economic development projects in economically distressed counties across Maine, New Hampshire, Vermont, and New York. In Vermont, all 14 counties are included in the NBRC eligible service territory.
Municipalities, public and not-for-profit entities are eligible applicants. Applications for grant funding can focus on economic development projects in any of the following areas: 
•    Transportation infrastructure
•    Critical infrastructure / Construction
•    Telecommunications infrastructure (Broadband)
•    Workforce, businesses, entrepreneurial and technology development 
•    Resources and open space conservation, tourism and recreation
•    Renewable and alternative energy
---
NBRC – Regional Forest Economy Partnership (RFEP) – 2021 Competition
The program will span two funding threads, which may or may not be considered mutually exclusive for purposes of a proposal:
New technology and innovations that seek to find new uses for forest products and evolve traditional forest economy business models into those that can create sustainable future commercial markets and opportunities.  This category includes research & development at Higher Education institutions, and/or entities such as the Northeastern States Research Cooperative (NSRC), or State, Regional or municipal-based research divisions and departments. Workforce re-training and development for the purpose of building the skills needed for forest industry businesses. 
Required Letters of Interest Due: September 10, 2021.
---
NBRC – Regional Forest Economy Partnership (RFEP) NBRC – 2020 Awardees:
Vermont Department of Public Service - $1,000,000 (VT): Model funding program for community-driven broadband expansion to expand broadband across the State of VT.

Northern Forest Center - $1,000,000 (ME, NH, NY, VT): Launch and capitalize Phase One of the four-state Northern Forest Fund to address the availability of quality workforce housing in four communities, one in each state of the NBRC territory.

Town of Madison - $1,000,000 (ME): Infrastructure improvements at the former UPM Paper Mill to create a state-of-the-art Forest Products Hub.

Northern Vermont University - $986,252 (NH & VT): Establish the NVU Forestry Accelerator & Workforce Development program to address the economic shift produced by the chronic and consistent decline of the forest products industry across the tri-county region of the Northeast Kingdom of Vermont, and Coös County, New Hampshire.

Town of Hardwick - $1,000,000 (VT): These funds will support the Hardwick Yellow Barn Business Accelerator. The project consists of the adaptive reuse of historic property to create a business accelerator that will lead to significant job growth and market expansion in the farm and food-based sector.
---
NBRC - Economic and Infrastructure Development (EID) - 2021 Awardees:
City of Barre - $142,733 to make wastewater improvements that allow development of up to 32 subdivisions, retain 8 businesses, and retain 320 jobs in Barre City and Barre Town.

Community Development Support, Inc. - $350,000 to acquire and substantially renovate a vacant and blighted historic building in downtown Brattleboro that will house the Innovation HUB, and 19 net new affordable housing units.

Cross Vermont Trail Assoc, Inc. - $75,000 to build 1.55 miles of universally accessible path.

Dorset Fire District #1 - $500,000 to replace over 3.2 miles of aged water main and water service lines to improve system capacity to support future development in Dorset Village.

Green Mountain Economic Development Corporation - $175,000 to purchase a vacant building in Randolph to house a high-quality, affordable childcare program.

North Calais Memorial Hall Association - $222,000 for the restoration the 1886 hall which will make it available for community events.

Town of Middlebury - $600,000 for the replacement of a critical water transmission main to provide reliable potable water supply and fire suppression to the Downtown business district.

Town of New Haven - $350,000 for the relocation of the historic New Haven Rail Station from its current site to a location adjacent to the Town Office.

Town of St. Johnsbury - $806,851 for the design and construction a trail and a new S. Main Street underpass the Lamoille Valley Rail Trail to the downtown.

Vermont Agency of Agriculture, Food & Markets - $350,000 to make up to eight competitive grants to Vermont's non-profit food hubs to help with critical infrastructure needs.

Vermont Agency of Transportation - $492,000 For the design, permitting, and construction of a new terminal building to replace the outdated existing facility at the Northeast Kingdom International (NEKI) Airport.

Vermont Farmers Market Education Center, Inc. - $350,000 to support the construction of the Commercial Kitchen Center, which will house a product development kitchen for lease to 5-10 local food entrepreneurs per year, and a culinary training kitchen that will certify up to 25 students per year in food safety and preparation.

Vermont Granite Museum of Barre - $100,000 for the Vermont Granite Museum to construct three classrooms to teach stone arts classes in support of Vermont granite companies.
Vermont's NBRC – Economic and Infrastructure Development 2021 announcement can be found here.
---
Governor Scott is represented on the Commission by his chosen Alternate, Tayt Brooks, Deputy Secretary of the Vermont Agency of Commerce & Community Development.