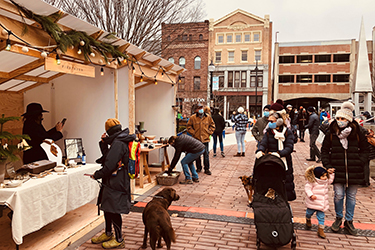 The Better Places progran will provide "placemaking" grants ranging from $5,000 to $40,000 that improve the vitality of state designated downtowns, village centers, new town centers, or neighborhood development areas. The Better Places partnership is a place-based economic development program that: 
•    Revitalizes and improves public spaces in support of local economic and community development efforts
•    Empowers residents to play an active role in shaping their communities, building social capital, and local pride
•    Supports local COVID-19 response and recovery efforts 
•    Advances "quick build" projects that boost confidence, builds partnerships and sparks momentum
•    Improves public health, reduces social isolation, and increases physical activity
•    Stimulates the creative economy and supports public art projects
We anticipate launching the Better Places program this fall and start accepting applications in January 2022.  Learn more about placemaking efforts in Vermont communities on our blog post, our recent article on VNRC's blog, and sign-up for AARP's monthly virtual placemaking meet ups to connect with other Vermont placemakers.