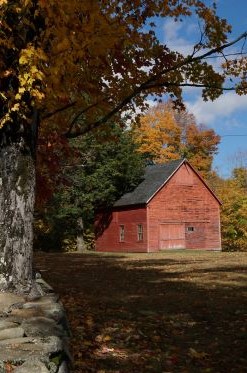 Established in 1992, the State-funded Barn Preservation Grant program helps individuals, municipalities, and non-profit organizations to rehabilitate the historic agricultural buildings that are a symbol of Vermont's rural landscape. This is the oldest state-funded agricultural-based grant program in the United States.
Since its inception, the program has provided over $3 million towards the preservation of over 360 historic barns and agricultural outbuildings around the state. Preservation of these buildings not only protects Vermont's agricultural and architectural legacies, but it also generates jobs, supports independent businesses, increase civic participation, and bolsters a community's sense of place while enhancing the experience of visitors.
We are not currently accepting applications. The next round of grants will be announced in August 2023 with applications due in December 2023. If you would like to be added to our email list to receive notification of the next round of Barn Grants, please contact Caitlin Corkins at caitlin.corkins@vermont.gov or 802-828-3047.
Awarded Historic Preservation Barn Grant Summaries - 2023
Awarded Historic Preservation Barn Grant Summaries - 2022 
The Division for Historic Preservation, in cooperation with the Legislature and the Vermont Advisory Council on Historic Preservation, is able to award competitive 50/50 matching grants of up to $15,000 for the repair and adaptive use of historic agricultural buildings. In order to qualify, the buildings must be at least 50 years old and listed in or eligible for the National Register of Historic Places.
This is a reimbursement grant program, which means that if you are awarded a grant, you are responsible for paying for the full amount of the project and the State will reimburse you once the project and required paperwork are completed. The Barn Grant Program is funded by the taxpayers of the State of Vermont, at the direction of the General Assembly, through the annual Capital Appropriations and State Bonding Act.
See our Frequently Asked Questions (PDF) for more information on the Barn Preservation Grants program.