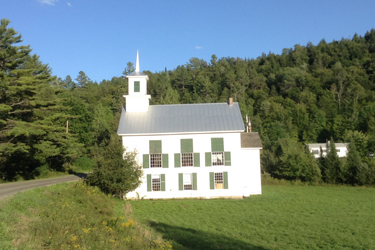 Strengthening local preservation programs, the Certified Local Government (CLG) program encourages the direct participation of local governments in the identification, evaluation, registration, and preservation of historic properties within their jurisdictions. It promotes the integration of local preservation interests and concerns into local planning and decision-making processes. Established by the National Historic Preservation Act Amendments of 1980, the program is a partnership between local governments, the Vermont Division for Historic Preservation, and National Park Service, which is responsible for administering the National Historic Preservation Program. 
Designation as a Vermont certified local government recognizes those municipalities that have a special commitment to preservation through public policy with an historic preservation ordinance. The ordinance establishes a local board to develop and oversee the functions of the local preservation program.
Benefits of certification for a community:
Matching grants for preservation projects from a 10% share of Vermont's annual federal appropriation.
Formal role in the identification, evaluation, and protection of historic resources; 
Opportunity to comment on the eligibility of resources nominated for listing in the National Register of Historic Places within its jurisdiction;
Status as a "consulting party" for projects requiring Section 106 review.
Direct access to VDHP staff for assistance with commissions, building assessments, survey and nominations, eligibility, tax credits, and general preservation assistance. Regular training is offered as an added benefit of the partnership. 
Sustainability for economic, environmental, and social benefits. 
Requirements to become a CLG
There are five standards that must be met in order to become a Certified Local Government.
Pass local legislation for the designation and protection of historic properties;
Create a qualified historic preservation review commission with design review authority;
Maintain a system for survey and inventory of historic properties;
Provide for adequate public participation in the local historic preservation program; and
 Satisfactorily perform the responsibilities delegated to it by the Vermont Division for Historic Preservation.
Federal CLG Program Overview
Working on the Past in Historic Districts
6 Easy Steps to Becoming a CLG
CLG Grants 
CLG Communities & Coordinators 
Sample Historic Preservation Ordinance (PDF) (Revised 2015)
Creating and Using Design Guidelines 
Rule 3: Regulations for the Vermont Certified Local Government Program