ARC Mechanical Extends Training Opportunities to Employees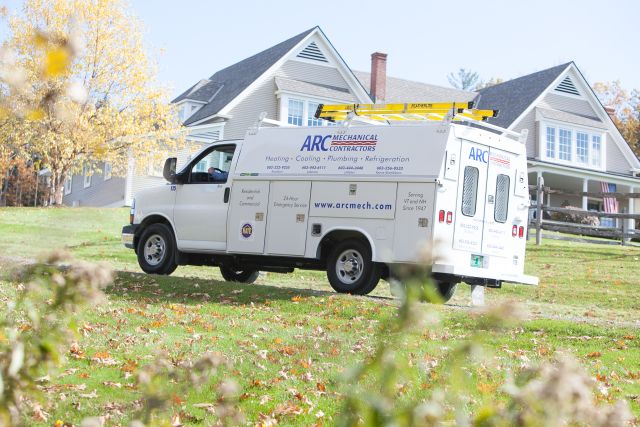 ARC Mechanical Extends Training Opportunities to Employees
BRADFORD, Vt. – ARC Mechanical, an HVAC contractor, recently received over $14,000 in grant funding from the Vermont Training Program (VTP).
With this grant funding, ARC Mechanical will focus on employee training in areas of plumbing, HVAC, gas training and sheet metal fabrication.  Training will be done through professional development and apprenticeship programs at Vermont Technical College, New Hampshire School of Mechanical Trades, Mitsubishi Electric, and Granite State Trade School. 
"Operating a business like ARC requires a high level of knowledge and expertise in many facets of the mechanical industry," said Human Resources Manager Brenda Oakes.  "With the skilled labor shortage, ARC believes that investing in apprentices with a strong interest in the field and a passion for learning allows us to 'grow our own.'  The additional education in plumbing, heating, ventilation, air conditioning refrigeration and sheet metal as a result of this grant helps achieve the goal of having an independent and knowledgeable employee who provides excellent customer service and quality workmanship for our customers."
The trainings will help expedite the timeframe for employees to feel both comfortable and confident in their job duties. In addition, new skills can translate to new market opportunities for the company.
"ARC Mechanical continues to advance its employees' knowledge and training for the career ahead of them.  The result is a satisfied customer base that goes back 70 years.  We are happy to be able to support this through VTP," said Joan Goldstein, Department of Economic Development Commissioner.
Bob Haynes, Executive Director at Green Mountain Economic Development Corporation added that ARC is a prominent mechanical contractor in the region (Vermont and New Hampshire) and a key employer in the Upper Valley and Bradford specifically. "They have great careers and security for well-trained and motivated workers. This is a wonderful program for all concerned."
###
About the Vermont Training Program (VTP)
The Vermont Training Program is administered by the Vermont Agency of Commerce and Community Development, Department of Economic Development. It is a workforce development program to enhance the skills of the Vermont workforce and increase productivity of Vermont employers; grants may cover up to 50 percent of the training cost which can either be on-site or through a training provider/vendor.  For more information on VTP, visit http://accd.vermont.gov/economic-development/funding-incentives/vtp.
About the Vermont Agency of Commerce and Community Development
The Vermont Agency of Commerce and Community Development's (ACCD) mission is to help Vermonters improve their quality of life and build strong communities. ACCD accomplishes this mission by providing grants, technical assistance, and advocacy through three divisions: The Department of Economic Development, the Department of Tourism and Marketing, and the Department of Housing and Community Development. For more information on ACCD please visit: https://accd.vermont.gov/