Vermont Precision Tools Accepts VTP Grant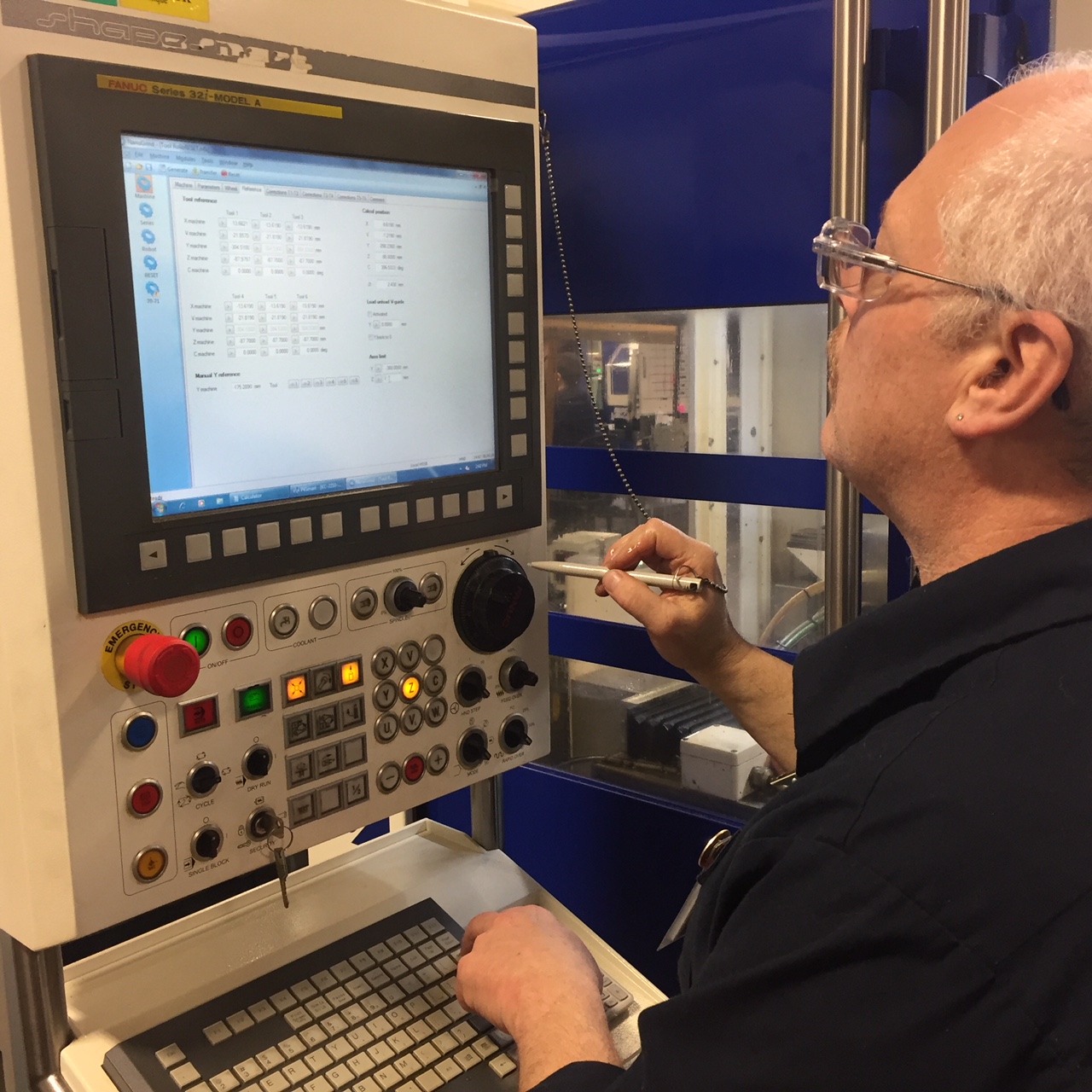 Vermont Precision Tools Accepts VTP Grant
SWANTON, VT – Vermont Precisions Tools, an advanced manufacturing company, recently received a grant totaling $12,167.10 from the Vermont Training Program (VTP).
With this grant, Vermont Precision Tools is expanding its Blueprint Reading training. The Blueprint Reading Project is a 72-hour course offered on-site. Goals of the training include defining Blueprint syntax, interpreting and applying dimensions and tolerances as defined by ASME Y14.5M-2009, performing math and geometry fundamental to manufacturing operations, interpreting multi-view drawings, and interpreting thread series and notations. This core curriculum helps employees perform valued-added tasks with a new set of skills and acquired knowledge. It also allows them to understand the technical requirements of the product so that they can be more fully engaged in the manufacturing or selling process.
"Vermont Precision Tools is grateful for the recent funding provided by the Vermont Training Program," said Chelsea Reed, the Project Leader for the Blueprint Reading Program.
"Our Blueprint Reading and GD&T Course clearly communicates the direction of our company and assists in creating an environment where our workforce can thrive. Advanced technical education such as this further secures quality in our product and is preparing our team members for growth within the industry," said Jesse Thomas, the Instructor of the Program.
Since 1968, the company has provided high-quality products to its clients built through its collaborative team efforts. These efforts are built upon the principles of mutual respect, fairness, and pride. Today, the company serves as one of the region's top manufacturers of high-quality precision medical bur blanks for the OEM medical industry. It also is listed as one of the top manufacturing staffers in the state of Vermont.  The company staffs more than 200 full-time employees at its 90,000 sq. ft. headquarters in Swanton. Vermont Precision Tools primarily services the metalworking industries. These include operations such as Aerospace, Automotive, Cold Heading, Cutting Tool, Die Casting, Ejection Molding, Fastener, Medical Tooling, Powder Metal, Stamping and Tool & Die.
"Vermont Precision Tools has been in near continuous growth under Monica Greene's leadership. We are pleased that our Vermont Training Program was able to offer support to this important Franklin County advanced manufacturer," said Vermont Department of Economic Development Commissioner Joan Goldstein.
###
About the Vermont Training Program (VTP)
The Vermont Training Program is administered by the Vermont Agency of Commerce and Community Development, Department of Economic Development. It is a workforce development program to enhance the skills of the Vermont workforce and increase productivity of Vermont employers; grants may cover up to 50 percent of the training cost which can either be on-site or through a training provider/vendor.  For more information on VTP, visit http://accd.vermont.gov/economic-development/funding-incentives/vtp.
About the Vermont Agency of Commerce and Community Development
The Vermont Agency of Commerce and Community Development's (ACCD) mission is to help Vermonters improve their quality of life and build strong communities. ACCD accomplishes this mission by providing grants, technical assistance, and advocacy through three divisions: The Department of Economic Development, the Department of Tourism and Marketing, and the Department of Housing and Community Development. For more information on ACCD please visit: https://accd.vermont.gov/.