September Events Calendar 2016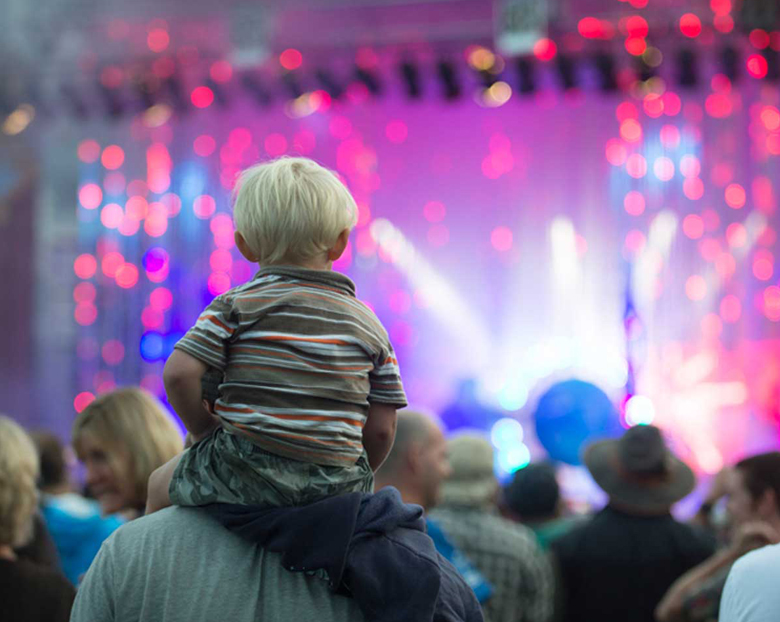 MONTPELIER, Vt. - In addition to the beautiful fall foliage that will return to Vermont this September, the month is also marked by a number of festivals and shows that make the state a great place to visit during late summer and early autumn. One of Vermont's premier music events, Grace Potter's Grand Point North, will be held September 17 and 18 at Waterfront Park in Burlington.
Below are many of the top Vermont events for September.
Southern Vermont Garlic and Herb Festival
Bennington, September 3-4
Join garlic lovers as they sample food and enjoy crafts from over 180 vendors, all made from garlic and herbs. Everything from garlic ice cream to garlic jelly, pickled garlic, roasted garlic, garlic braids and plain garlic of every variety will be available for sampling and purchase, along with planting, braiding and cooking demonstrations.
Mount Snow Brewers Festival
West Dover, September 3-4
The Mount Snow Brewers Festival is established as one of the premier events of its kind in the Northeast and is expecting nearly 50 different breweries to be on-hand, pouring their beers and ciders from 90+ different taps.
Mad River Valley Craft Fair
Waitsfield, September 3-4
Entering its 46th year, more than 100 artists will convene to show off their crafts in the event that benefits the Valley Players non-profit community theater. A food court, live music and kids' activities are all part of the fun.
Vermont Pride Parade and Festival
Burlington, September 11
The Pride Parade is a beloved institution in Vermont. A festival in Burlington's Battery Park follows the parade through the city. Tents are set up for food, entertainment, youth activities and vendors.
Tunbridge World's Fair
Tunbridge, September 15-18
Now in its 145th year, the fair will celebrate the tradition of harness racing and also feature such events as oxen and horse pulling, swine shows and other agriculture-themed attractions.
The Syringa Tree
Montpelier, September 15-25
The Syringa Tree, a one-woman show, explores the difficult journey from apartheid to freedom. It is a tour-de-force full of love, laughter, heartbreak and hope as one actress powerfully conveys the lives and emotions of characters of multiple races, ages, and genders.
Post Pop: Prints of Keith Haring
Middlebury, September 16 – December
As an art star of the 1980s, Keith Haring left his unmistakable mark on global culture through his iconic paintings on everything from a subway wall to a skateboard. This exhibition presents selected limited editions on loan from the Keith Haring Foundation.
Grand Point North
Burlington, September 17-18
Vermont native Grace Potter will take center stage during two evening performances at her annual music festival. Other regional and national acts will round out the lineup.
The Dove and the Hawk: Music of Peace and War
Montpelier and Middlebury, September 17-18
Capitol Symphony Concerts presents six outstanding chamber musicians who will perform music rooted in war and peace including Shostakovich's Piano Trio No. 2 in E minor Trio, Op. 67; Hindemith's Flute Sonata; Schumann's Fantasy Pieces for Cello and Piano, Op. 73; and Barber's Adagio for Strings.
Tour de Farms
Bristol, September 18
Tour de Farms is one of Vermont's oldest cycling farm tours and follows the pastoral landscape of the Champlain Valley. This year's Tour has two routes: its flagship 30-mile route and a brand new, family-friendly 14-mile route. Over 25 local farms, food businesses and restaurants will be participating.
Burke Fall Foliage Festival
East Burke, September 24
The village's biggest festival of the year will be marked by a parade, horse wagon rides, a host of activities for children, and great barbecue. There's also a beer and wine tent, and live entertainment.
Manchester Fall Art and Craft Festival
Manchester, September 30 – October 2
Nearly 150 artists and artisans will display and sell original art, contemporary crafts, and specialty foods at the Practice Tee. Craft demos, fly fishing demos, live music, food trucks and craft beers will also be on hand.
 
###