Open Farm Week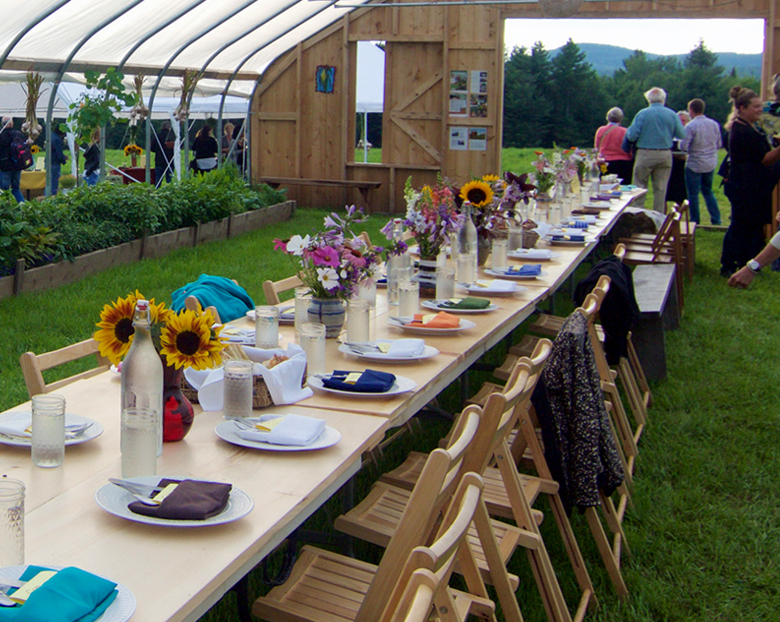 Montpelier, Vt. – The list of participating Vermont farms has been finalized for next week's Open Farm Week 2016. In total, 100 farms throughout the state will open their barn doors and garden gates to the public for a behind‐the‐scenes look at Vermont's vibrant working landscape.
Open Farm Week will be held Monday, August 15, through Sunday, August 21, and the full list of participating farms and events can be found at DigInVT.com.
Media members seeking assistance with coverage of Open Farm Week, can reach out to Grace Meyer of DigInVT at 802-434-2000 for reporting and live shot opportunities.
Due to the threat of rain, the organizers for Vermont's Open Farm Week have moved their kickoff event to the Vermont Farmers Food Center Summer Fest in Rutland, and it will now take place on Sunday, August 14. The event had previously been scheduled for Champlain Orchards in Shoreham on Saturday.
The Sunday kickoff will be held from 3-7 p.m. at the Vermont Farmers Food Center, and attendees will be able to celebrate the local food economy of Rutland County and meet with the organizers of Open Farm Week, while enjoying a fun-packed day of food and fun festivities. Tickets are required for the event and can be purchased on the Vermont Farmers Food Center website.
Open Farm Week will provide farm guests access to learn more about local food origins, experience authentic agritourism and build relationships with local farmers. Activities vary by farm, and may include milking cows and goats, harvesting vegetables, collecting eggs, tasting farm fresh food, scavenger hunts, hayrides, farm dinners, and live music. Not all farms are open every day during Open Farm Week, so be sure to check schedule information prior to arranging your visit.
Open Farm Week is a collaborative statewide agritourism project organized by members of the Vermont Farm to Plate Network including Vermont Farm Tours, University of Vermont Extension, Vermont Agency of Agriculture, Vermont Fresh Network, Vermont Department of Tourism and Marketing, Shelburne Farms and Farm‐Based Education, NOFA‐VT, and City Market.
Open Farm Week helps Vermont reach its statewide Farm to Plate food system goals to increase farm profitability, local food availability, and consumption of Vermont food products. Open Farm Week is sponsored by the City Market/Onion River Coop and the Vermont Department of Tourism and Marketing.
###