July 25, 2017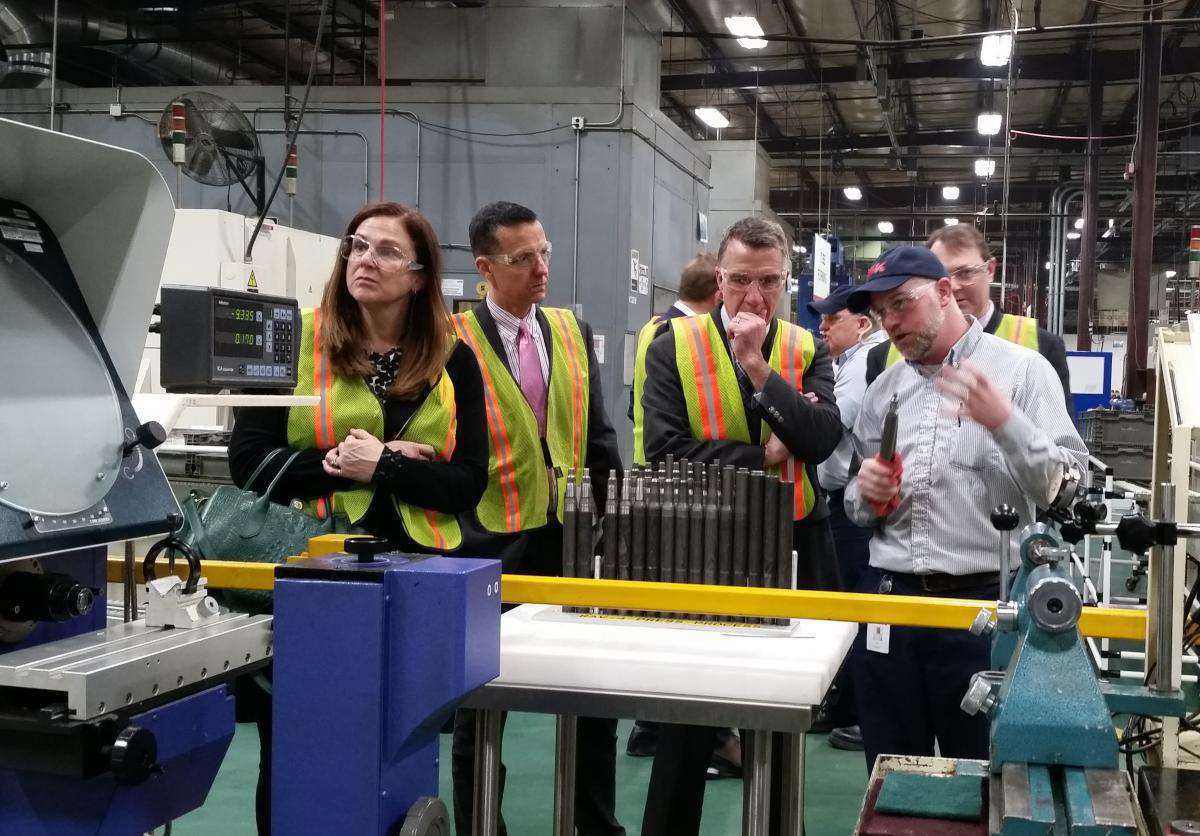 Governor Phil Scott today announced Bennington's NSK Steering Systems America Inc. has received a $208,753 Vermont Training Program Grant from the Vermont Department of Economic Development to create a Manufacturing Center of Excellence that will broaden the capabilities of current and future employees.
The Bennington site will utilize this training grant to increase its capabilities and further the development of its workforce. Upgrading employee knowledge supports the continued production of quality products using more technically advanced manufacturing processes and equipment. Governor Phil Scott tours NSK Steering Systems America Inc. in Bennington on March 6, 2017.
"Investment in NSK's Center for Excellence will provide training opportunities for Vermont workers for years to come," said Gov. Scott. "Supporting workforce development is critical to growing our economy and creating greater opportunity for Vermonters, making this grant program tremendously valuable for Vermont workers and our businesses."
"This Vermont Training Program Grant will assist NSK Steering Systems' Bennington facility in adapting to new technologies and remaining a strong supplier to the automotive industry," said Joan Goldstein, Commissioner of the Vermont Department of Economic Development. "We are pleased that NSK's Bennington workforce will receive training for skills that will position them well for the future."
The training of 325 employees will take up to a year to complete.
"As NSK Steering Systems in Bennington enters its 30th year of manufacturing excellence, this training, in conjunction with our Continuous Improvement activities, will prepare the workforce for success in its forthcoming challenges," said Michael Allan, NSK Bennington Plant Manager.
NSK Steering Systems America Inc. Bennington Plant Manager Michael Allen shows Governor Phil Scott training equipment on March 6, 2017.NSK is a global manufacturer of ball and roller bearings, linear motion technology, automotive components and steering systems with both domestic and overseas manufacturing capabilities.
NSK Steering Systems America's Bennington facility manufactures steering columns for the global automotive industry.
Vermont Training Program provides performance based workforce grants for training new hires and incumbent workers for new or existing businesses who meet the program requirements. Training can either be on-site or through a training provider/vendor.  Grants may cover up to 50 percent of the training cost.