November 15, 2023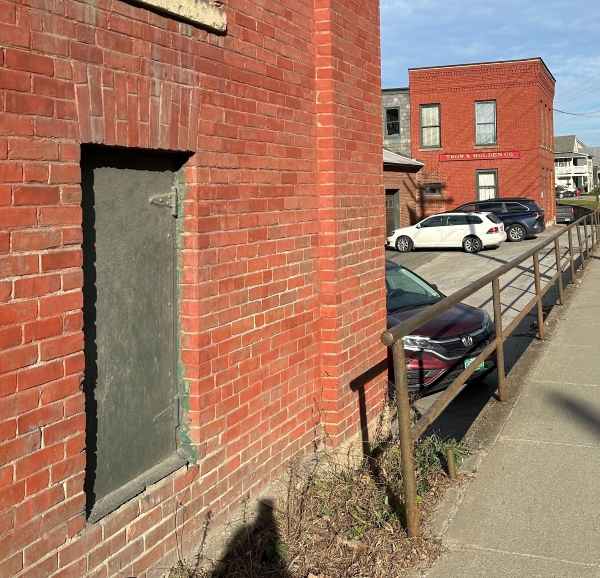 Trow & Holden is a treasure in downtown Barre with a long history.  The stonecutting and masonry tool company set up shop here in 1890.  When you walk inside, it looks largely the same.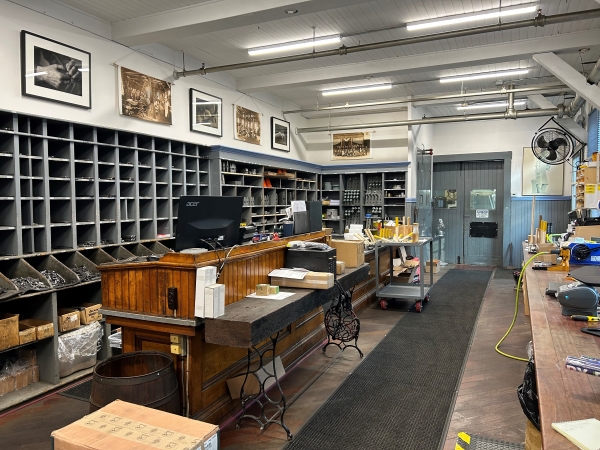 It's a family affair, passed down the generations five times over the last 133 years.  The employees are devoted, too. Two of the 15 full-timers have been at Trow & Holden for more than 40 years.  
Trow & Holden does business with landscapers, masons, sculptors, and the monument industry mass producing tools for sale on their website, occasionally making a custom tool for a customer. They do it all from their factory nestled in between the Stevens Branch of the Winooski River and South Main Street.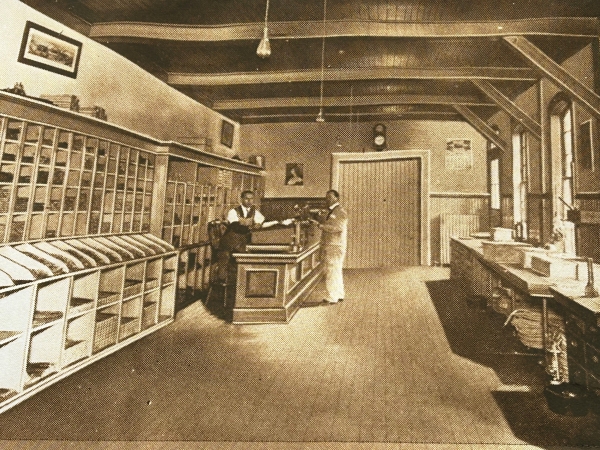 But that historic location became a liability on July 10.
The building never flooded before.  Trow & Holden wasn't worried about it flooding this time either, but the water that evening rose fast – flooding the basement, destroying equipment, and damaging the foundation.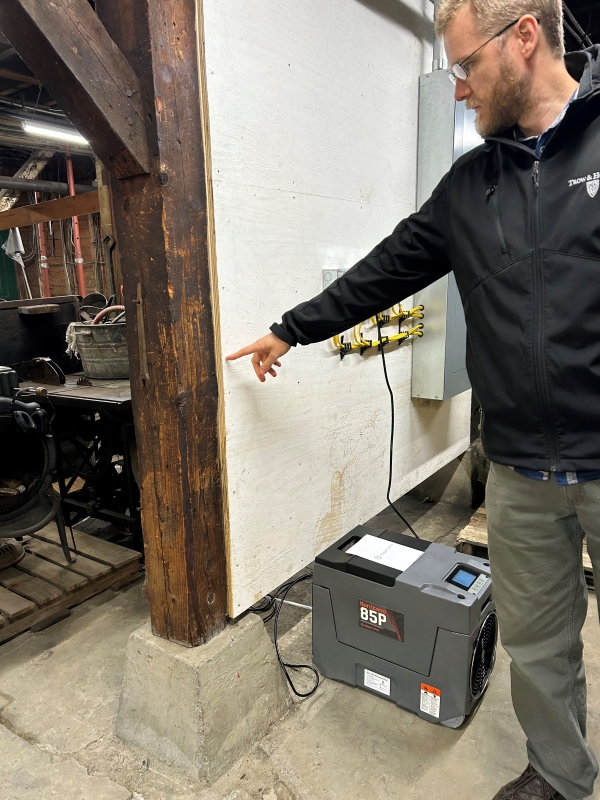 In the photo on the left, employee Henry Witte points to the high water mark on the basement wall. After the water drained away, there were four to eight inches of sludge left behind. Just to remove that mess took one month and cost $248,000.
There were problems you couldn't see, too. Witte says water created a washout beneath the building and testing revealed the force of the flood created large voids.  The structure was determined safe enough to use but required serious remediation. All told, Trow & Holden suffered $903,000 in physical damage, and then they had to stop making tools.
Trow & Holden shut down for three and half weeks, unable to work because all the electrical and pneumatic systems their machines rely on were out of commission. Three months later, they are still catching up. At Trow & Holden, July is their busiest season when they are fulfilling the largest number of orders.  Their low season is after the New Year. Trow & Holden expect to be fully caught up on their summer orders by late winter.  Witte says customers have been understanding and are sticking with them and they are extremely grateful, "our sales have remained really strong".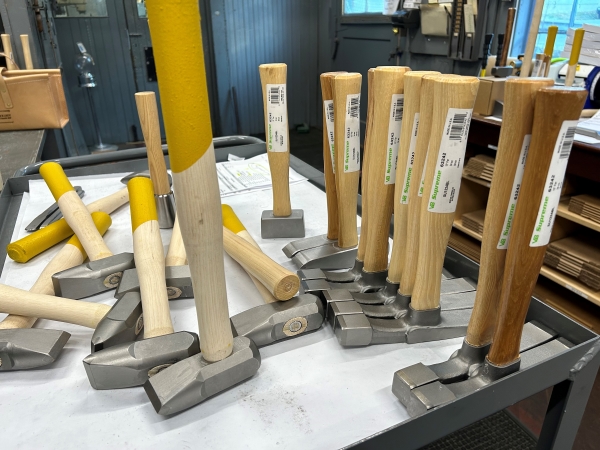 They are also grateful for a big Business Emergency Gap Assistance Program (BEGAP) grant. The $20,000,000 grant program run by the Vermont Department of Economic Development was created shortly after the July floods to help businesses, landlords, nonprofits, and farms that suffered physical damage. When all was said and done, Trow & Holden received a BEGAP grant of $194,000.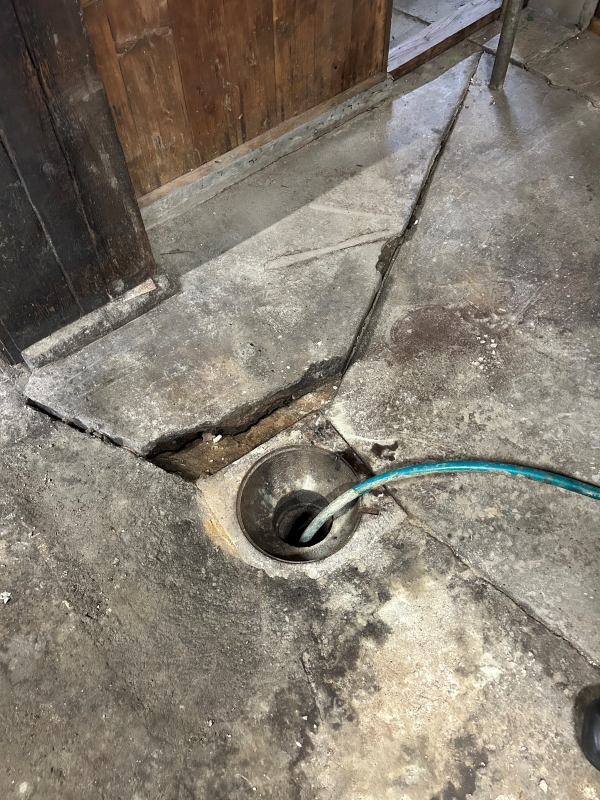 "Before (BEGAP) we were left to our own devices. We got a few small local grants but couldn't get anything from FEMA or even SBA," says Witte.
He notes that despite BEGAP and flood insurance they are "far from whole" and still looking for other investment opportunities.  They are also taking steps to utilize their building differently to make themselves less vulnerable to future flooding, moving some equipment and operations to a newer section on the south side of the structure, further from the river.
It's been a tough few years for Trow & Holden.  COVID forced them to shut down in March 2020 for four weeks. When they reopened it was at reduced capacity for several months to keep employees far enough from each other to keep the virus at bay. Add in this summer's flood, and the family business was wary of what it would take to recover.  But Witte says thanks to BEGAP, this historic Barre business is staying put and committed to making high quality tools in the same location as they have for 133 years. If they didn't get that $194,000 grant? "It's hard to say".