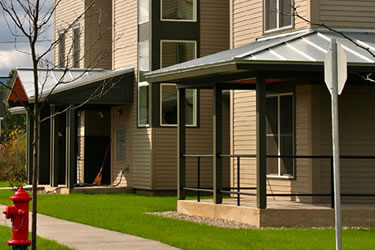 For easy reference, the key statutes, rules and regulations, and legislation that govern mobile homes and mobile home parks can be accessed below.  Rules for the charitable housing tax credit administered by DHCD are also provided.
Housing Division Rules
Effective July 1, 2016. 
Rules Cover (pdf)
Table of Contents (pdf)
Part I Mobile Home Parks (pdf)
Part II Mediation and Legal Services Payments and CPI for Lot Rent Disputes (pdf)
Part III Mobile Home Park Warranty of Habitability (pdf)
Part IV Administration of the Charitable Investment Tax Credit (pdf)
Recent Legislation
Act 140 of 2010 - An act relating to transfers of mobile homes and rent-to-own transactions. Section 4 requires this Act to be posted on DHCD's website.
Mobile Home and Mobile Home Park Laws
Mobile Home Park Act (10 VSA Chapter 153)
Mobile homes (9 VSA Chapter 72) – includes: sale or transfer, price disclosure, mobile home uniform bill of sale, real estate deeds for mobile homes, municipal action for sale of abandoned mobile home.
Sale or transfer of mobile homes; taxes (32 VSA Chapter 133 Section 5079)
Cooperative Housing Ownership Act (11 VSA Chapter 14) - Covers articles of association and bylaws for mobile home park cooperatives, membership, proprietary leases, and separate taxation of property tax.