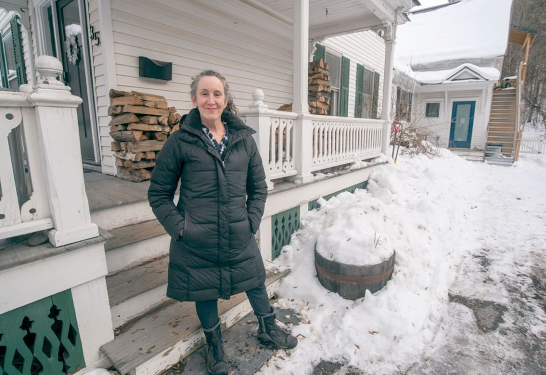 An Accessory Dwelling Unit (ADU) is a smaller, independent dwelling unit that is located on the same lot as an existing single-family home. Vermont's law on equal treatment of housing and town bylaws requires municipalities to allow homeowners to add one ADU to their house as a permitted use as long as certain conditions are met.
The new VHIP-ADU program is a low-barrier way for Vermont homeowners to help solve the housing crisis one unit at a time. This program offers grants of up to $50,000 that can be used for expenses related to creating an accessory dwelling unit.
Vermont Housing Improvement Program (VHIP) is now accepting applications. This program offers grants up to $50,000 per unit for repairs needed to bring vacant rental units up to Vermont Rental Housing Health Code guidelines, add new units to an existing building, or create an accessory dwelling unit on an owner-occupied property. Application review and project oversight is conducted through the regional Homeownership Centers, listed below.
Program participants are required to provide a 20% match for VHIP project grants and maintain HUD Fair Market Rent prices. Property owners who are rehabilitating existing units or creating a new unit that is not an ADU must work with Coordinated Entry Lead Organizations to identify suitable tenants exiting homelessness.
Connect with your Homeownership Center to learn more about the VHIP-ADU program.
---
Additional ADU Resources
Related Links
Note. Legislation enacted in 2020 made substantial changes to Vermont's planning and development law, including changes affecting how municipalities regulate ADU's. A helpful checklist and updated ADU brochure for homeowners interested in developing an ADU are included in the resources below.