Bennington Battle Monument Celebrates 125th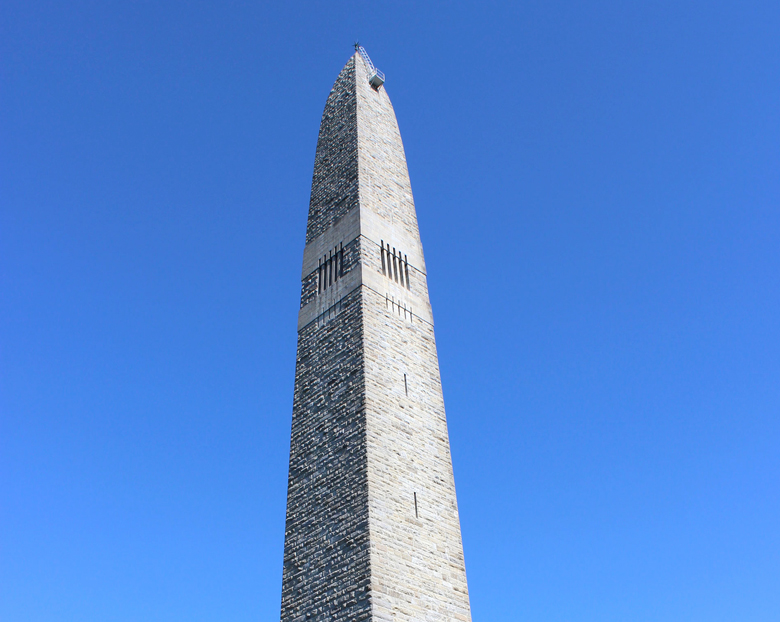 A special birthday party will honor the Bennington Battle Monument on Saturday, August 20, from 2 to 5 p.m. Sponsored by the Vermont Division for Historic Preservation and the Friends of the Bennington Battle Monument, the celebration will mark the 125th anniversary of the dedication of the venerable Vermont landmark.
Standing just over 306 feet tall and built of Sandy Hill dolomite, the Bennington Battle Monument commemorates an important Revolutionary War engagement that occurred nearby on August 16, 1777. This victory for American forces is widely seen as a critical moment in the Northern Campaign, a turning point that kept armaments stored at Bennington out of the hands of British forces, and set the stage for their defeat at Saratoga the following month.
A brief ceremony will take place at 2:30 during the Monument's birthday celebration, followed by music, cake, ice cream, and activities for children of all ages. The interior stairs will be open for the day so visitors seeking the authentic 1891 experience can climb the 412 steps to reach the viewing level. The new elevator will also be in operation for the event. Admission will revert to the 1891 rate of 10 cents.
In 1876, our country's centennial celebrations rekindled regional interest and pride in Revolutionary War history, inspiring renewed efforts to establish a memorial to the Battle of Bennington. It took years for adequate funding to be secured and for an appropriate design for the monument to be selected, but by 1888 construction was underway. On August 19, 1891, the Bennington Battle Monument was dedicated and opened to the public for the first time. President Benjamin Harrison was on hand for the event and the crowd was estimated to be in the tens of thousands.
Be part of history as Vermont celebrates its beloved Bennington Battle Monument once again. Additional information can be found at www.historicsites.vermont.gov or by calling Marylou Chicote at (802) 447-0550.
###