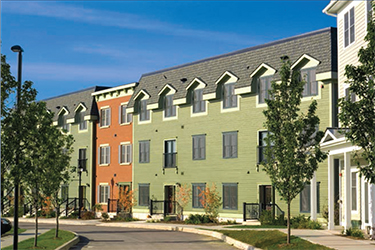 For municipalities that lack a historic downtown, Vermont statute 24 V.S.A § 2793b provides the option of designating a New Town Center. Designation requirements focus on planning, capital expenditures, and regulatory tools that promote a pedestrian-oriented development pattern similar to our historic downtowns. 
Designated New Town Centers
The following towns have applied for and received designation.
Conditionally Approved New Town Centers