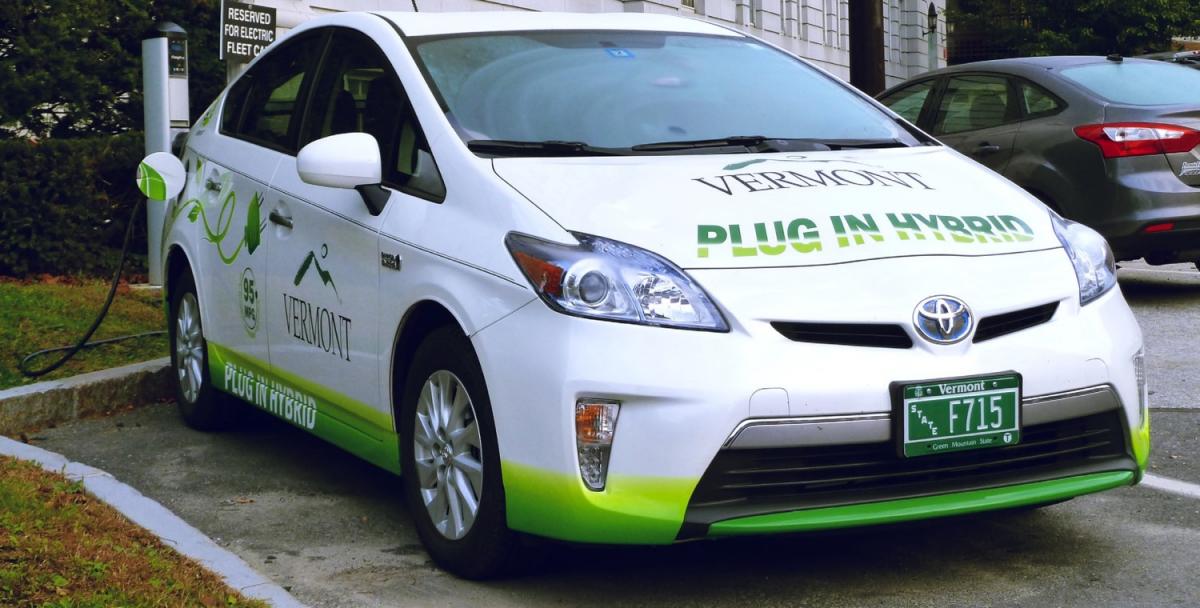 Overview
Approximately $2.4 million in grants will be available to expand Vermont's network of electric vehicle charging stations (also called Electric Vehicle Supply Equipment, or EVSE). Grant proceeds result from settlements to resolve Volkswagen's violations of the Clean Air Act. The availability of this funding is contingent upon the Trustee's approval of funding requests made by the Agency of Natural Resources and the subsequent transfer of funds.  For more information visit the VW Environmental Mitigation Funds web page.  Complete EVSE program guidelines and application materials will be available by early fall 2018.
Eligible Grantees
Governments, business owners, non-profits, homeowner associations, electric utilities and EVSE equipment providers are eligible for grant funding.  Grantees will be reimbursed for eligible project costs upon the successful completion and documentation of the project.
Eligible Activities
Funding may be used for the purchase of Level 2 or direct current fast-charge (DCFC) equipment for light-duty vehicles.  Funding may also support auxiliary costs, including: permitting, design, power connection, striping, on-site signage, warranty, software, internet connection, protective devices, and eligible installation costs.
Funds may not be used to purchase or rent real-estate or pay for other capital costs (such as: construction of buildings, parking facilities, etc.), electricity costs, general operation and maintenance, or administrative costs incurred by the applicant.
Match Requirements
The grantee's financial match requirements are determined by land ownership and public accessibility of the EVSE.
​Siting and Location Criteria
Grant-eligible sites include qualified locations witnin and near state-designated downtowns, village centers, new town centers, neighborhood development areas, growth centers, major highway corridors, public park and rides, transit hubs, major tourist attractions, colleges, universities, hospitals, workplaces and multi-unit housing.  Detailed eligibility criteria will be available in the program guidelines.
For more information about the EVSE grant program please contact Gary Holloway.