October Events Calendar 2016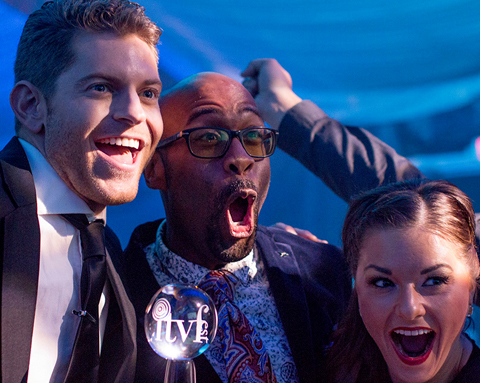 Montpelier, Vt. - In addition to the state's stunning fall foliage, events celebrating autumn, the arts, film, and food and drink are among the highlights for Vermont's calendar in October. Visitors to the state are recommended to book their trips in advance, as several weekends in October are among the busiest of the year for tourism in Vermont.
Below are some of Vermont's top events for October.
Manchester Fall Art and Craft Festival
Manchester, September 30 – October 2
Find handcrafted creations made by expert artists and artisans, and meet the actual makers. Visitors can also enjoy the specialty foods and spirits tent, and other Vermont products including maple syrup, craft distilled spirits, and gourmet items, including food, wine and beer.
Stowe Oktoberfest
Stowe, October 1-2
The Town of Stowe's event field will be transformed into a Bavarian village, under a traditional tent for this annual celebration of the harvest and fall foliage.
Great Vermont Corn Maze
Danville, October 1-16
Widely acknowledged as one of the top corn mazes in the United States, this corn maze is one of the state's premier outdoor autumn attractions. Arrive by early afternoon so you have ample time to spend at the maze.
ITVFest
West Dover, October 5-9
ITVFest, the Independent Television and Film Festival, is the original public festival and network of the world's best independent television pilots, web series and short films.
Stowe Foliage Arts Festival
Stowe, October 7-9
Surround yourself with autumnal perfection at a festival that takes place at the height of the fall foliage season. Enjoy exquisite art and fine craftwork from over 150 juried fine artists and artisans.
Stratton Harvest Fest & Craft Brewfest
Stratton, October 8
Sample regional and local Vermont beers, ales, lagers and ciders at Stratton's 2016 Brewfest. Located in Main Base Area near the large tent, the event also features a chili cook-off.
Shatner's World: We Just Live in It
Rutland, October 17
William Shatner delivers a larger than life performance complete with his laugh-out-loud humor, signature storytelling and select musical selections in his inimitable style.
Vermont International Film Festival
Burlington, October 21-30
Now in the event's 30th year, festival highlights include films focusing on the worldwide migrations of displaced people, and attention on emerging filmmakers who have a promising cinematic voice, including Vermont filmmakers.
Gilfeather Turnip Festival
Wardsboro, October 22
This unique event honors the Gilfeather turnip - recently designated Vermont's official state vegetable. The culinary event also features soup and turnip recipe tastings, and a farmers market.
Family Day: Haunted Happenings at Shelburne Museum
Shelburne, October 30
Voted a Top 10 2016 Fall Event by the Vermont Chamber of Commerce, this year's creative, family-friendly event will be highlighted by toy-themed costumes.
Haunted Bennington Battle Monument
Bennington, October 31
Get in the Halloween spirit as ghosts and ghouls take over the Bennington Battle Monument, Vermont's tallest structure, for a spooky Halloween tour.
Dinosaur Revolution
Norwich, October
Uncover fossils and learn the facts and about dinosaurs when you visit the Dinosaur Revolution exhibition. Visitors will undertake three Mesozoic Missions spanning 150 million years, mimic dinosaur behavior, and live large in reptilian activities.