July 26, 2016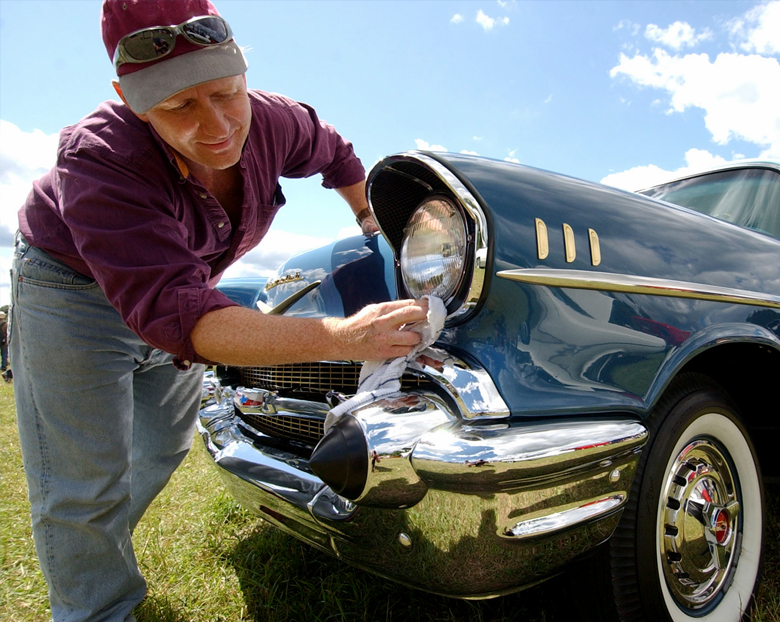 MONTPELIER, Vt. - After a ten-year hiatus, the Wings Over Vermont air show returns to Burlington's Waterfront Park on August 13 and 14. Put on by the Vermont National Guard Charitable Foundation, the air show will feature military and vintage aircraft, as well as gliders and other light aircraft.
Wings Over Vermont
August 13-14, Waterfront and Battery Parks, Burlington
For the first time in ten years, the Wings Over Vermont air show is flying free shows along Lake Champlain. Opening ceremonies are at 10:30 a.m. each day, with air shows taking place from 11:00 a.m. to 4:00 p.m. The closing performance each day is put on by The Thunderbirds, slated for 3:00 p.m.
Open Farm Week
August 15-21, Farms across Vermont
Enjoy a special week where visitors can get a behind-the-scenes look at Vermont's working landscape. During Vermont Open Farm Week, farm guests can meet the farmers, plants, and animals that bring favorite high-quality Vermont products to their plates. For a complete list of participating farms and a schedule of events, please visit DigInVT.com.
Vermont Fairs and Field Days
August-September, Fairgrounds across Vermont
Late summer in Vermont means the annual return of fairs and field days across the state. From the Franklin County Field Days in Highgate, to the Vermont State Fair in Rutland, to the Champlain Valley Fair in Essex Junction, August features fairs all around Vermont. Most Vermont fairs and field days include carnival rides, farm animals, comfort food, and old-fashioned games and attractions.
Other Top August Events
Bennington Arts Weekend
August 5-7, Camelot Village and Town of Bennington
Several Bennington organizations work together in staging the Arts Weekend. While the Southern Vermont Art & Craft Festival is taking place at Camelot Village, the Town of Bennington is bustling with Vermont craft beer on tap and food vendors offering local farm to table fare.
Okemo Hops in the Hills Beer & Wine Festival
August 5-7, Jackson Gore Inn at Okemo
Named a Vermont Chamber of Commerce Top Ten Summer Event, guests can sample more than 50 craft beers and ciders from area brewers and enjoy a selection of fine wines as well. The festival showcases a great lineup of live music, craft vendors, assorted food trucks and the great outdoors.
Ninth Annual Fly Fishing Festival
August 6, American Museum of Fly Fishing, Manchester
World class fly tiers will demonstrate how to tie a wide variety of patterns, and see a special demonstration on how to tie the State Fly of Vermont. Local chefs, food trucks, and farmers will be in attendance.
Vermont Fresh Network's 20th Forum Fundraising Dinner
August 7, The Coach Barn at Shelburne Farms
Join one of the most impressive dinner parties of the season. Celebrate the unique and delicious partnerships between Vermont's culinary and agricultural crème de la crème at the historic Coach Barn on the shores of Lake Champlain.
The Vermont Challenge
August 11-14, Manchester
Join hundreds of riders for one of Vermont's premier multi-day rides, offering four days of riding through picturesque country sides, covered bridges, river valleys and historic villages in the southern and central parts of the state.
59th Stowe Annual Antique Car Show
August 12-14, Route 100, Stowe
Over 800 antique and classic cars will be on display, and a parade will wind its way through Stowe. This show is one of the largest and oldest in New England, and attracts thousands of classic car connoisseurs to Vermont.
Harpoon Point to Point
August 13, Harpoon Brewery, Windsor
The Harpoon Point to Point is a charity cycling event created in 2002 to raise funds and awareness for the Vermont Foodbank. Whether choosing to tackle 100, 50, or 25 miles, all riders will find a beautiful, well-supported course.
Ninth Annual Jay Summer Fest
August 13, Downtown Jay
Held the same day as the nearby August West Music Festival at Jay Peak Resort, festival goers can enjoy food, arts and crafts as Jay celebrates two great events in the same day.
Bennington Battle Monument 125th Anniversary Celebration
August 20, Bennington battle Monument
Come celebrate the beloved Monument's 125th birthday with a monumental birthday cake, live music, and lots of surprises. Visitors who attend in period costume will be entered to win a prize. The original 10-cent admission rate will be in effect all day.
Middlebury New Filmmakers Festival
August 25-28, Town Hall Theater, Middlebury
Celebrate emerging voices in cinema with the Second Annual Middlebury New Filmmakers Festival. Visitors can watch films from around the world, meet directors, attend filmmaker panels and enjoy weekend parties.
21st Annual Southern Vermont Garlic & Herb Festival
September 3-4, Camelot Village, Bennington
Join garlic lovers from far and wide as they sample food and enjoy crafts from over 180 vendors, all made from garlic and herbs. Everything from garlic ice cream to garlic jelly, pickled garlic, roasted garlic, garlic braids and, of course, plain garlic of every variety will be available for sampling and purchase.
Vermont Festival of the Arts
August 1 to September 5, Mad River Valley
Every day throughout August, the towns of the Mad River Valley play host to one of the most diverse festivals in New England, featuring more than 100 arts-related events and activities.
Farm to Ballet
Through August 21, Multiple Vermont locations
Farm to Ballet is a full-length production that reinterprets classical ballet choreography to tell the story of a Vermont farm. The production is performed outside against the beauty of Vermont farms and their surrounding landscape. Proceeds support Vermont's local farmers and food movement.
Mamma Mia!
August 4 to 20, Weston Playhouse Theater
Vermont's oldest professional theater presents the Vermont premiere of Mamma Mia!, one of Broadway's longest-running hits. The musical unfolds on a Greek island when a daughter's quest to discover her father's identity brings three men from her mother's past to the island.
###