June 17, 2016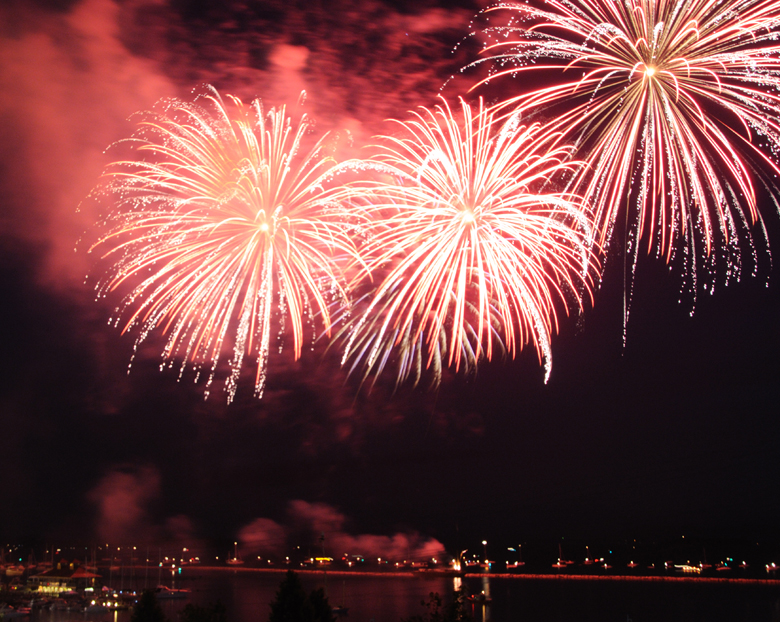 Independence Day Weekend Rings in Busy July for Vermont Festivals
MONTPELIER, Vt. - Starting with traditional fireworks celebrations throughout Independence Day weekend, July in Vermont is packed with visitor-friendly events that make the state a perfect destination for day trips and summer getaways. Here are some highlights of the many events and attractions taking place:
Brandon Independence Day Celebration
July 1 & 2, Brandon
Weekend festivities include a Friday evening street dance and Saturday afternoon parade before the big fireworks celebration at dusk. Brandon puts on a spectacular show that you won't want to miss.
Mountain Friends & Freedom Fourth of July Celebration
July 2-3, Stratton Mountain
Celebrate Independence Day Weekend with gondola rides, hay rides, live entertainment and fireworks.
Fireworks at Burlington Waterfront
July 3, Waterfront Park, Burlington
The Burlington Independence Day Celebration is the largest fireworks display in Vermont. Bring the entire family down to the waterfront for a fun day of activities beginning at approximately 5:30 p.m. and watch the sky come ablaze with fireworks at approximately 9:30 p.m.
Montpelier 3rd of July Celebration
July 3, Downtown Montpelier
It's long been tradition to celebrate Independence Day on July 3rd in Vermont's Capital City each year. With the State House Lawn as a backdrop, festival-goers enjoy a day packed with family activities, a lively and classic parade, more than 35 food and craft vendors, live music, dance performances, and unforgettable fireworks. Some say it's the best day of the year in Montpelier.
Smugglers' Notch Independence Day Celebration
July 4, Smugglers' Notch Resort
A traditional celebration with a morning parade followed by a carnival with games, food and live music in Jeffersonville. A delicious late afternoon firemen's barbecue is perfect for picnicking on the resort's Village Green, and an evening performance by the Vermont National Guard 40th Army Band precedes the spectacular fireworks at dusk.
Waterbury Arts Festival
July 8 & 9, Waterbury
Downtown Waterbury is again transformed into a lively, outdoor, pedestrian area, art gallery and street fair. Friday's Block Party showcases a beer tent, food trucks and a great live music, and Saturday's Art Fest features over 80 artist exhibitors with a vast array of locally made artwork.
30th Annual Stoweflake Hot-Air Balloon Festival
July 8-10, 176 Mountain Road, Stowe
More than 25 hot-air balloons will fill the sky as festival goers can enjoy food, wine and craft beverages, children's activities, a spa tent and live music.
Newport Jazz Festival
July 8-10, 84 Fyfe Drive, Newport
In addition to back-to-back bands on two waterfront stages, the Newport Vermont Jazz Festival offers Jazz Yoga and Jazz Zumba on the waterfront and the Bread & Puppet Jazz Parade on Main Street on Saturday. Enjoy live music and more on the shores of magnificent Lake Memphremagog.
Vermont Brewers Festival
July 15 & 16, Waterfront Park, Burlington
An artisan craft beer festival celebrating craft beer and the brewers who brew them, the immensely popular two-day event attracts dozens of the top brewers from Vermont and beyond.
Killington Wine Festival
July 15-17, Killington Resort
One of the Killington region's signature events, this year's Wine Festival toasts 15 years of tasting events in the heart of the Green Mountains. Taste over 400 wines from around the world at the Killington Wine Festival.
Vermont Cheesemakers Festival
July 17, Shelburne Farms
Vermont is a world class cheese state with the highest number of cheese makers per capita: 50 of them. You are invited to share their passion for making exceptional cheeses, taste great local foods, wines, craft beers and spirits, and meet the artisans who make them.
Vermont Mountain Bike Festival
July 22-24, Sugarbush Resort
The Vermont Mountain Bike Festival happens at your pace. No need to rush or keep up. Morning and afternoon rides of all ability levels, in addition to family rides and clinics, are hosted all weekend long.
Lamoille County Field Days
July 22-24, 203 Wilson Road, Johnson
Lamoille County Field Days is a traditional agricultural fair held over three days. It is a volunteer run non-profit association that is now in its 52nd year.
Stowe Brewers Festival
July 29 & 30, Stowe Events Fields
Come celebrate fine craft beer and artisan hard ciders. Three sessions feature 40+ brewers and cider-makers serving more than 130 varieties. Five premiere Vermont spirits makers will provide sample tastes, to go along with live music, a food truck extravaganza, free workshops, and other vendors.
###