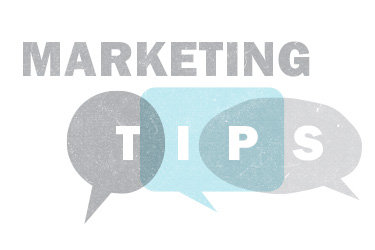 Marketing 101
Reach Out. Know what marketing opportunities exist in your area. Get in touch with your Chamber of Commerce, the Vermont Department of Tourism and Marketing, or other travel-related associations you may belong to.
Develop a "Brand". What is the essential experience your business offers to customers? A cozy hideaway? Family fun? The lap of luxury? Determine what you do best, then promote it! Get some valuable insight from your customers by asking them what experience they'll remember most about your property.
Download the latest Vermont Branding research and presentation on leveraging the Vermont Brand in your own marketing.
Use Social Media. Twitter, Facebook and Youtube are free and easy ways to connect with those in your community and outside. Start by following Vermont Tourism on our Industry Facebook page as well as our consumer sites for Twitter, Facebook, and YouTube.
Network. Make sure other businesses in the area know about you. Gas stations, hardware stores, and supermarkets often serve as information centers when a visitor first arrives. Make sure you attend the annual Vermont Tourism Summit.
Build a Package. Team up with other businesses in the area to offer customers a complete travel experience. Travel packages will also be promoted on the State's website, VermontVacation.com. Click here for more details.
Watch the Little Things. Every time you answer the phone, send a confirmation, or pay a bill, you are "marketing" your business. Make sure you do it right!
Design Tips
Develop a Look. Look at other marketing materials. Know what you like and what you don't. Then create a distinctive look that tells your story while also setting you apart from the crowd.
Simplify. Boil your message down to a few key points. If it's an ad, make it one key point. Too many words and images translate into fewer people paying attention.
Be Consistent. In all your printed materials, use consistent colors, layout, fonts and imagery so customers know it's from you before even reading a word.
Go Beyond the Brochure. How about postcards where you can jot a note to a travel journalist? Or a bookmark with your logo on it as a giveaway to preferred guests?
Photography Tips
Quality Counts. Quality images are critical to communicating what your experience is all about. Invest in a professional photographer who has demonstrated an ability to deliver great shots.
Sell the Experience. The outside of your property is just the beginning. Shots of food, fireplaces, gardens, or a tree swing can spark a customer's imagination.
Keep an Image Library. Have a stock of shots handy to send out when the need arises. Then let people know about it. Journalists, Regional Marketing Organizations, Chambers of Commerce and Department of Tourism & Markeing all often rely on images provided by individual businesses. Be sure to check with the photographer or your licensing agreement before agreeing to share your images with other organizations.
Shoot in winter, summer and fall. Vermont's travel experience changes dramatically with the seasons. Let your images show the magic of your business in all seasons.
Digitize Your Images. It's easier and cheaper to send your images by email or on a CD rather than risk losing original slides.
Public Relations Tips
Tell Your Story. Know your history and tell it well. Travel writers love discoveries, so give them something memorable.
Put it on Paper. Prepare simple "one-sheets" that summarize your business's special attributes.
Plug In. Pay attention to the travel media. Read the magazines. If you see a story and say "That could have been about me," contact the writer and tell them about your business.
Roll Out the Red Carpet. If a qualified journalist calls, offer your best available room at no charge. Be attentive, but not pushy.
Broaden your Horizons. Help journalists build an article by pointing them toward other great stories in your area. Most journalists are interested in destinations, not specific properties.