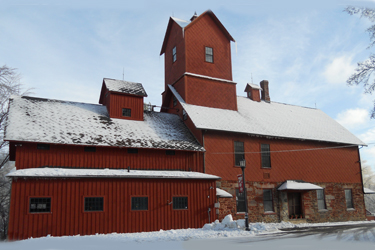 If your project:
Is using federal or state funding or needs a federal or state license or permit to complete your project, you will need to consult with our office.
Requires an Act 250 permit or amendment to an existing Land Use Permit
Requires a Certificate of Public Good from the Public Utility Commission
Other?
Then you need to consult with our office regarding potential effects to historic sites.
Our review procedure is a two-part process:
Determining the Effects of a project on Historic Resources
If your property is listed in the National or State Register of Historic Places, it is considered a historic site as a matter of fact. Research our Online Resource Center (ORC) to find out if your property is listed.
If your property has not been previously surveyed, it will need to be evaluated to see if it meets the criteria for listing, and in many cases it will only need to be determined eligible for listing to be considered as a historic resource for purposes of review.
If your project involves ground disturbance of any kind, it will have to be evaluated for impacts to known or potential archaeological sites. In many cases, the VDHP will provide the initial evaluation of archaeological sensitivity. However, since most archaeological sites are not visible, qualified archaeological consultants will be required to complete site identification and evaluation investigations before the effects of the project on archaeological resources are known.