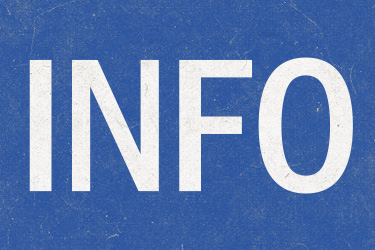 The Vermont Ambassador Program offers businesses, civic and non-profit organizations the opportunity to become a certified Vermont Ambassador Information Center.
Requirements
Businesses earn and maintain Information Center designation by committing to the following requirements:
The business designates an employee to coordinate their Ambassador Information Center program.
The business makes travel information tools distributed by the Vermont Department of Tourism & Marketing available to assist staff in answering visitor questions.
The business provides front-line staff with access to the internet (or access to a colleague with internet access) to search for answers to visitor questions when necessary.
The business maintains public restrooms, or upon request, makes restroom facilities available.
The business maintains an up-to-date public display of tourism publications provided to the center at no cost.
The business assures that the designated Ambassador Information Center coordinator (see above, #1):

a.) completes Ambassador Training and passes required Ambassador Certification Tests;
b.) insures that at least one employee per shift completes Ambassador Training within three months of hire; and
c.) maintains a fully stocked display of tourism publications for customers.

The business maintains a policy of providing impartial travel information.
About the Certification Tests
Whether becoming a Certified Vermont Ambassador, or earning designation as an Ambassador Information Center, successful completion of five tests is required.
The tests are created by the Vermont Information Center Division (VICD) in collaboration with relevant hospitality partners. Organized both by topic and region, the tests represent what is special and unique about businesses, attractions, products, and services, and are designed to teach an Ambassador how to find answers to visitors' questions. Test questions require a bit of on-line research and test-takers learn that knowing where to look can help them answer visitors' questions more efficiently.
When Tests Can Be Taken
After completing all thirteen chapters of Vermont Ambassador Training, the applicant is given access to the on-line testing platform. The tests are available anytime via classmarker.com. 5-point bonus questions are included. A minimum score of 85% is required to pass most tests except the Customer Service test, which  requires a score of 100% to pass.
Because the test-taker learns about Vermont attractions when he or she takes the test, each test itself acts as a marketing tool. Any business, business sector or region interested in working with VICD to develop a test should contact a member of the VICD training team:
Penny Libercent
(802)793-2863
penny.libercent@vermont.gov
or
Lynda Unwin
(802)796-3980
lynda.unwin@vermont.gov