Vermont Archaeology Month Celebrated its 21st Year: Learn and Explore 13,000 Years of Vermont History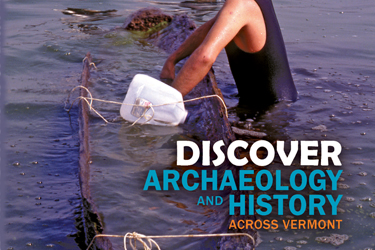 Join us each September for Vermont Archaeology Month (VAM)! Founded in 1995 by the Vermont Archaeology Society, VAM highlights Vermont's remarkable ancient and historic past through informative lectures, interesting workshops, hands-on demonstrations and fun outdoor recreation opportunities.
Please check out these 2017 Vermont Archaeology Month highlights and click on the link for the full calendar of events with abstracts!    Calendar of Events 
2017 Vermont Archaeology Month Hightlights
Recent Archaeological Investigations at the Galick Site, West Haven, VT
Wednesday, September 13th, 6:30pm
Vermont Archaeology Heritage Center
Community Room
60 Washington Street
Barre, VT 05641
Free
Matt Moriarty will present the ongoing results of the South Champlain Historical Ecology Project's excavations at the Galick site, which has indicated that humans have been interacting with the landscape starting as early as 11,000 years ago and continuing up until the present day.
22nd Annual Northeastern Open Atlatl Championship
Saturday, September 23rd, 10:30am – 4:30pm
Chimney Point State Historic Site
8149 VT Route 17W
Addison, VT 05491
Competitors: $7.00 pre-register, $8.00 same-day registration. Please call 802-759-2412 to pre-register
Visitors: $5.00 for adults, free for under 15 years
Participate in or watch this annual atlatl championship testing skills in accuracy and distance. The sport of using the atlatl to throw darts is based on the ancient hunting technique. Newcomers to experts welcome.  Children's activities, exhibits, workshops and demonstrations on flintknapping, Woodland pottery, and other crafts and skills will be available. Call 802-759-2412 for details.
5th Annual James B. Petersen Lecture
Thursday, September 28th, 7:00 – 8:00pm
University of Vermont
Williams Hall, 301
Burlington, VT 05405
Free
Please join us for the 5th annual James B. Petersen lecture. Dr. John Krigbaum from the University of Florida - Gainsville will discuss aspects of his recent bioarchaeological research.